Exness spreads start from the average spread of 0.0 pips EUR/USD, and the commission depends on the trading account the trader is using. Exness can be summarised as a trustworthy and regulated CMA broker that offers 0% deposit and withdrawal fees, and low spreads. It has a trust score of 98% out of 100.
Updated : October 18, 2022

Fees and Spreads Overview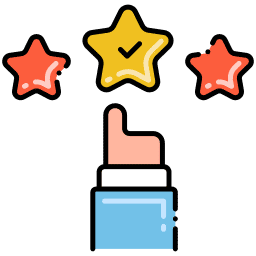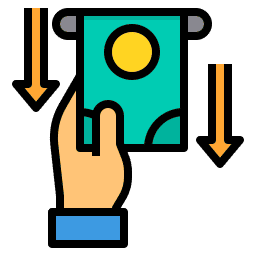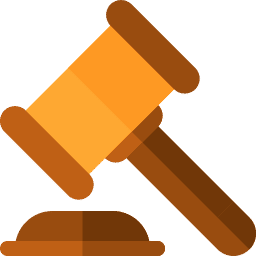 CBCS, CySEC, FCA, FSA, FSC, FSCA, CMA
MetaTrader 4 and MetaTrader 5
Exness Fees and Spreads
👉 The spread list for Exness starts from 0.0 pips on EUR/USD.
👉 Because each account is tailored to a certain kind of trader, the spreads charged will vary based on the type of account selected by traders. Botswana traders can anticipate the following standard spreads:
➡️ Standard Account – from 0.3 pips EUR/USD
➡️ Standard Cent Account – from 0.3 pips EUR/USD
➡️ Raw Spread Account – from 0.0 pips EUR/USD
➡️ Zero Account – from 0.0 pips EUR/USD
➡️ Pro Account – 0.1 pips EUR/USD
Exness Additional Trading Fees
Commissions
👉 On some accounts, commissions are levied at a fixed rate to ensure the broker gets rewarded for facilitating the transaction. The following commissions are levied based on the available account types:
➡️ Raw Spread Account – Up to $3.50 per side, per lot
➡️ Zero Account – From $0.1 per side, per lot
Overnight Fees, Rollovers, or Swaps
👉 Variables such as the financial instrument being held, the length of the position, the size of the position, and the interbank rates will affect the overnight charges that traders may incur while holding positions.
👉 The following are some common overnight fees for retail traders:
| | | |
| --- | --- | --- |
| 🔧 Instrument | 📈 Long (Buy) Swap | 📉 Short (Sell) Swap |
| EUR/USD | 0.14 pips | -0.63 pips |
| XAG/USD | -0.05 pips | -0.08 pips |
| US OIL | -3.9 pips | 0.65 pips |
👉 Muslim traders who follow Sharia law can convert any of their live trading accounts to Islamic accounts with Exness. This exempts them from earning or paying interest, which is forbidden by their faith.
👉 Exness does not provide spread betting services to Botswana traders, only those in the United Kingdom. Therefore, Botswanans need not worry about being subject to spread betting fees.
Exness Broker Fees
👉 Some of the broker fees that Botswanans could expect include inactivity, admin, currency conversion, withdrawal, and deposit fees, among others.
Deposit and Withdrawal Fees
👉 Exness does not charge Botswana traders any withdrawal or deposit fees.
Inactivity Fees
👉 When an active trading account is allowed to go dormant, Exness does not assess any fees on the account.
Currency Conversion Fees
👉 If Botswana traders deposit in any currency other than their base account currency, they will be charged currency conversion fees.
Exness Botswana Pros and Cons
| | |
| --- | --- |
| ✔️ Pros | ❌ Cons |
| When Botswanan traders finance a trading account, they are not subject to any deposit fees | Exness has an extremely limited portfolio of financial instruments that can be traded |
| Inactivity fees are not charged when a live account goes dormant | |
| When traders want to withdraw funds, they are not subject to withdrawal fees | |
| Exness does not charge exuberant broker fees like some of its competitors | |
Verdict on Exness
👉 Overall, Exness is very competitive in terms of its trading fees and spreads.
FAQ
Does Exness charge fees when I keep my position open over a weekend?
Yes, Exness debits/credits overnight fees depending on your position.
What commissions does Exness charge?
Exness charges commissions between $0.1 and $3.50 depending on your account (Raw Spread or Zero) and the financial instrument you trade.
What happens when my Exness account goes dormant?
If your account goes dormant, it will remain active, and an inactivity fee will not be charged.
What is the average spread when I trade EUR/USD with Exness?
The average spreads on EUR/USD start from 0.0 pips on the Raw Spread and Zero Accounts, 0.1 pips on the Pro Account, and 0.3 pips on the Standard and Standard Cent Accounts.
How much do deposits and withdrawals cost with Exness?
You do not pay any deposit or withdrawal fees with Exness.
Addendum/Disclosure:
No matter how diligently we strive to maintain accuracy, the forex market is a volatile environment that may change at any time, even if the information supplied is correct at the time of going live.