Tickmill offers an Islamic account for Muslim traders. AvaTrade offers swap-free trading for Muslim traders on all trading account levels. Tickmill is very competitive in terms of its tradingfees and spreads. Tickmill has a trust score of 82% out of 100.
Updated : October 12, 2022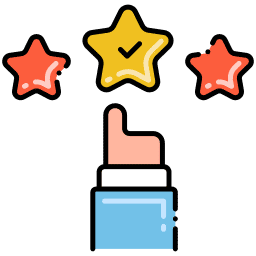 What is an Islamic Account?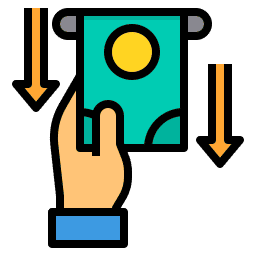 How to Open an Islamic Account?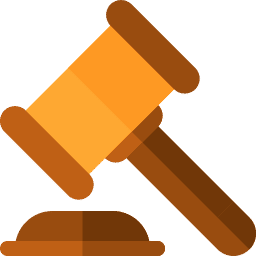 CySEC, FCA, FSA, FSCA, Labuan FSA
Tickmill Overview
👉 Overall, Tickmill is considered low-risk, with an overall Trust Score of 82 out of 100. Tickmill is licensed by one Tier-1 regulator (high trust), two Tier-2 Regulators (average trust), and two Tier-3 Regulators (low trust). Tickmill offers three retail trading accounts: a Pro Account, Classic Account, and a VIP Account.
👉 Tickmill, a reputable broker with MT4 and MT5 support and two of the lowest-priced trading accounts in the business, offers a trading environment ideal for serious beginners and more experienced traders.
👉 Traders in Botswana will join Tickmill via a Seychelles subsidiary, which is not as well-regulated as the South African Financial Sector Conduct Authority (FSCA).
👉 Fast order execution, low spreads (as low as 0.0 pips), no dealing desk execution, no requotes, and support for all trading methods are just a few reasons why Tickmill is so well-liked.
👉 In addition, Tickmill stresses education and information via a variety of materials in addition to trading conditions.
👉 Tickmill provides valuable technical and fundamental analyses and an abundance of instructional resources. These benefits guarantee that Botswanan traders have the necessary confidence and support to succeed in the financial markets.
👉 More than 85 instruments are available for trading to Tickmill customers, most of which are currency pairings along with stocks, CFDs, bonds, precious metals, and indices. In addition, Tickmill is a trading platform for worldwide Forex, stock CFDs, stocks, and cryptocurrencies.
👉 Tickmill attracts investors from all around the globe. Tickmill also permits copy trading, trading using a demo account, and social trading. In addition, Tickmill provides three tiers of discount packages for active traders.
👉 The discount is $0.25 per standard for up to one thousand micro-lots monthly. At the third, highest level, traders who trade more than three thousand standard lots each month get a discount package worth $0.75.
👉 Tickmill offers two commission-based accounts with some of the lowest fees in the business and minimal spreads (0.0 pips on the EUR/USD). In addition, a Classic account is also offered with no fee, and EUR/USD spreads begin at 1.6 pips.
👉 Education and market research offered by Tickmill are both great, and seasoned traders will value the variety of available currency pairings.
👉 Advanced users will enjoy the platform's capacity to accommodate any trading method, including arbitrage, hedging, scalping, and algorithmic options, which are all permitted to join without limitation.
👉 Access to the FIX API and a Prime brokerage model guarantees that sophisticated and institutional investors have suitable alternatives. However, traders who want more complex trading technology may not find MetaTrader 4 comprehensive enough to meet their trading needs.
Tickmill At a Glance
🏛 Headquartered
London, United Kingdom
🌎 Global Offices
Cyprus, South Africa, Seychelles, Malaysia
🏛 Local Market Regulators in Botswana
• Ministry of Finance and Economic Development (MFED)
• Bank of Botswana (BoB)
• Non-Bank Financial Institutions Regulatory Authority (NBFIRA)
💳 Foreign Direct Investment in Botswana
115.89 BWP Million in 2021
💰 Foreign Exchange Reserves in Botswana
5270 USD Million in 2021
✔️ Local office in Gaborone?
No
👨‍⚖️ Governor of SEC in Botswana
None, Moses Dinekere Pelaelo is the Governor of the Bank of Botswana
✔️ Accepts Botswana Traders?
Yes
📊 Year Founded
2015
📞 Botswana Office Contact Number
None
📱 Social Media Platforms
• Facebook
• Twitter
• LinkedIn
• YouTube
• Instagram
• Telegram
⚖️ Regulation
Seychelles FSA, FCA, CySEC, Labuan FSA, FSCA
1️⃣ Tier-1 Licenses
• Financial Conduct Authority (FCA)
2️⃣ Tier-2 Licenses
• Cyprus Securities and Exchange • Commission (CySEC)
• Financial Sector Conduct Authority (FSCA)
3️⃣ Tier-3 Licenses
• Financial Services Authority (FSA)
• Financial Services Authority Labuan (LFSA)
🪪 License Number
• Seychelles – SD008
• United Kingdom – 733772
• Cyprus – 278/15
• Labuan – MB/18/0028
• South Africa – FSP 49464
⚖️ MFED, BoB, or NBFIRA Regulation
No
✔️ Regional Restrictions
The United States
☪️ Islamic Account
Yes
💻 Demo Account
Yes
🛍 Retail Investor Accounts
3
✔️ PAMM Accounts
MAM Accounts
💻 Liquidity Providers
Barclays and other top-tier banks as well as hedge funds
✔️ Affiliate Program
Yes
📱 Order Execution
Market
📊 Starting spread
From 0.0 pips
📉 Minimum Commission per Trade
$1 per side, per standard lot traded
💰 Decimal Pricing
5th decimal pricing after the comma
📞 Margin Call
100%
🛑 Stop-Out
30%
📉 Minimum Trade Size
0.01 lots
📈 Maximum Trade Size
100 lots
✅ Crypto trading offered?
Yes
✔️ Offers a BWP Account?
No
📉 Dedicated Botswana Account Manager?
No
📈 Maximum Leverage
1:500
📊 Leverage Restrictions for Botswana?
No
💳 Minimum Deposit (BWP)
1,200 Botswanan Pula equivalent to $100
✔️ Botswana Pula Deposits Allowed?
No, only USD, GBP, EUR, IDR, CNY, VND, RUB
📊 Active Botswana Trader Stats
250,000+
👥 Active Botswana-based Tickmill customers
Unknown
🔁 Botswana Daily Forex Turnover
Unknown, Forex overall is $6.6 Trillion
💰 Deposit and Withdrawal Options
• Bank Transfer
• Debit Card
• Credit Card
• Skrill
• Neteller
• Sticpay
• Fasapay
• UnionPay
• Nganluong
• QIWI
• WebMoney
💻 Minimum Withdrawal Time
1 business day
⏰ Maximum Estimated Withdrawal Time
2 to 7 Business Days
💳 Instant Deposits and Instant Withdrawals?
Instant Deposits
🏛 Segregated Accounts with Botswana Banks?
No
📱 Trading Platforms
• MetaTrader 4
• MetaTrader 5
💻 Tradable Assets
• Forex
• Stock Indices
• Energies
• Precious Metals
• Bonds
• Cryptocurrencies
✔️ Offers USD/BWP currency pair?
No
📊 USD/BWP Average Spread
N/A
✅ Offers Botswana Stocks and CFDs
No, but offers AFRICA40 FTSE/JSE
💻 Languages supported on the Website
English, Indonesian, Russian, Arabic, Italian, Thai, Vietnamese, German, Chinese (Simplified), Spanish, Polish, Korean, Malay, Portuguese
☎️ Customer Support Languages
Multilingual
👥 Copy Trading Support
Yes, Myfxbook
⏰ Customer Service Hours
24/5
📞 Botswana-based customer support?
No
💸 Bonuses and Promotions for Botswanans?
Yes
📚 Education for Botswanan beginner traders
Yes
📱 Proprietary trading software
No
🤝 Most Successful Trader in Botswana
Unknown
✔️ Is Tickmill a safe broker for Botswana Traders?
Yes
🎖 Rating for Tickmill Botswana
9/10
🥇 Trust score for Tickmill Botswana
82%
👉 Open Account
👉 Open Account
What exactly is an Islamic Account for Traders?
👉 An Islamic, or swap-free, trading account is allowed by Islamic Sharia law. An Islamic Account follows the Islamic principle where interest does not apply to open positions held for longer than a trading day after the trading day has concluded.
👉 CFD and Forex brokers who serve Middle Eastern clients off Islamic Account conversions. CFD and Forex Brokers offer this option to clients from other jurisdictions who are of the Islamic faith.
👉 Certain features align with the Sharia law, which prohibits the accrual interest on funds deposited into the account.
👉 The other important feature of an Islamic Account is the immediate settlement of transactions. Direct payment requires the transfer of currencies from one account to the other right after the transaction has been completed and paid for in full.
👉 Two critical elements of Islamic law relate specifically to trading accounts. These elements are:
➡️ Riba, and
➡️ Gharar
👉 Riba is the prohibition of generating money from money, which in this case specifically refers to an interest, which is not allowed according to Sharia law. This interest is unjust and exploitive gains on trade or business.
Why is interest discouraged or prohibited by Sharia law?
👉 Because of the restrictions and specific prohibitions placed on Muslim traders when considering the intricate details involved with trading activities, the following are significantly affected:
➡️ Overnight rollovers involve the incurrence or receiving of swap points on positions open for longer after the trading day has concluded at the New York close at 5 PM EST. Subsequently, Sharia law prohibits such swap points.
➡️ Margin deposits and interest – which involve interest accrual on funds deposited into the trading account- are prohibited.
➡️ Loans – when followers of the Sharia law have funds transferred by a bank or other financial institution, it involves interest terms. Sharia prohibits this per the critical element, Riba.
➡️ Margin trading makes the Islamic trader liable for paying interest, which amounts to Riba. This interest refers to money borrowed from the broker (Riba) to buy or sell such equities, which Sharia Law prohibits.
➡️ Short sales affect shares and involve borrowing and subsequent sale of an asset, which is prohibited.
➡️ Forward sales affect forward contracts. Forward sales influence the trading of futures contracts because it involves the buying and selling contracts at a future date, according to a price agreed upon on the day of entering such a contract.
What are the steps involved in opening a Tickmill Islamic Account?
👉 Step 1 – Navigate to the Tickmill landing page and click on the green create account button.
👉 Step 2 – Complete the Online registration form in order to create a Tickmill Live trading Account.
👉 Step 3 – Clients will be required to provide proof of identity.
Once all steps have been successfully completed, a confirmation email will be received and the Tickmill account can now be funded and trading can commence.
What are Tickmill's spread costs on an Islamic Account?
👉 Spreads on a trader's Islamic account vary based on their live trading account. Traders must anticipate the following spreads:
➡️ Classic Account – variable spreads from 1.6 pips EUR/USD
➡️ Pro Account – variable spreads from 0.0 EUR/USD
➡️ VIP Account – variable spreads from 0.0 EUR/USD
CySEC, FCA, FSA, FSCA, Labuan FSA
What other features does Tickmill's Islamic Account offer traders?
👉 The Islamic Account features of a trader will depend on the trading account they convert. Tickmill's Islamic Account provides various typical features for Muslim traders, including:
➡️ Flexible minimum deposit requirements of 100 USD / 1,200 BWP.
➡️ Maximum leverage of up to 1:500 on key financial products such as EUR/USD, based on the trader's home country.
➡️ Trading micro-lots start from 0.01 lots.
➡️ Commission-free trading on the Classic Account and narrower spreads on the commission-based Pro and VIP Accounts.
➡️ The ability to implement any trading strategy.
➡️ Access to various trading tools, educational resources, and other resources.
➡️ Various financial markets, including currency, commodities, bonds, and others, may be traded using more than 85 financial instruments.
👉 On the other hand, traders using the Islamic Account must be aware that they only have three days to hold their open trades without incurring any fees.
👉 After three days, Botswanans will be subject to a holding fee ranging from $5 to $50, depending on the instrument. The following table outlines these costs, which are applicable regardless of the day of the week or public holiday.
Tickmill Kenya Pros and Cons
| | |
| --- | --- |
| ✔️ Pros | ❌ Cons |
| Tickmill offers dedicated, prompt customer support 24 hours a day, 5 days a week | There are only a few asset classes and financial instruments offered |
| There is a selection of funding and withdrawal options offered by Tickmill | There are no fixed spreads offered by Tickmill |
| Tickmill offers a no-deposit bonus to new traders | There are currency conversion fees when Botswanan traders deposit or withdraw in BWP |
| There are low spread costs and high leverage ratios offered | Additional commissions are applied to the Islamic account when positions are held for longer than three days |
| Tickmill is well-regulated and has a good reputation | |
| There are several tools provided to advanced traders including AutoChartist, FIX API, and more | |
| MetaTrader 4 and MetaTrader 5 are both offered by Tickmill | |
| There is a commission-free trading account offered to Botswanan traders | |
Verdict on Tickmill
👉 Overall, Tickmill is very competitive in terms of its trading fees and spreads.
FAQ
Do commissions apply to Tickmill's Islamic account?
Yes, the Islamic Account exempts only Muslim traders from paying interest since commissions are not forbidden in Islam.
Botswanan Muslim traders can anticipate commission fees of $1 per side per standard lot for the VIP account and $2 per side per standard lot for the Pro account.
What is the minimum deposit requirement for a Tickmill Islamic Account?
The minimum deposit for the Islamic Account at Tickmill is identical to that of the related live trading account.
Classic Account – 100 USD / 1,200 BWP
Professional Account – 100 USD / 1,200 BWP
VIP Account – 50,000 USD/ 650,000 BWP
Does Tickmill provide an Islamic Account to Muslim traders?
Tickmill provides an Islamic Account option with its Classic, Pro, and VIP live trading accounts.
What spreads should I anticipate with my Tickmill Islamic Account?
When converting a Tickmill Pro Account to an Islamic Account, you might anticipate spreads as low as 0 pips.
Does Tickmill charge additional fees on the Islamic Account?
Yes, fees are assessed for jobs that have been available for more than three days. Depending on the financial instrument, these costs vary from 5 USD to 50 USD.