JustMarkets Islamic Account
JustMarkets offers an Islamic account for Muslim traders. JustMarkets offers swap-free trading for Muslim traders on 7 trading account levels namely the MetaTrader 4 Standard  Cent account, MetaTrader 4 Standard Account, MetaTrader 4 Pro account, MetaTrader 4 Raw Spread account, MetaTrader 5 Standard account, MetaTrader 5 Pro Account, and MetaTrader 5 Raw Spread Account.
Updated : October 12, 2022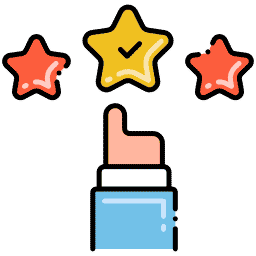 What is an Islamic Account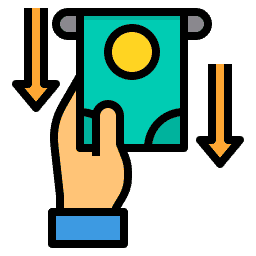 How to open an JustMarkets Islamic Account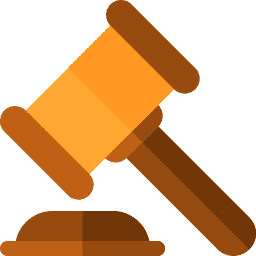 JustMarkets Islamic Account Overview
JustMarkets is a trading name of Just Global Markets Ltd, a Seychelles limited liability company established in 2012. JustMarkets provides 7 distinct trading accounts, including commission-free, commission-based, and Islamic swap-free options.
Though the broker provides access to over 150 markets in which to trade across Forex ECN, stocks, indices, commodities, and bonds, trading privileges are restricted to specific accounts.
At JustMarkets, you can trade on the go using the MetaTrader 4 and 5 trading platforms for PC and the MetaTrader mobile trading app for Android and iOS.
Various market analysis articles and educational pieces are also available to users. In addition, the broker advertises not only its own Copytrading services but also a variety of bonuses and exclusive offers.
JustMarkets also provides traders with a narrow spread, market news, an economic calendar, and leverage of up to 1:1500.
JustMarkets appeals to newbie traders familiar with the MT4 and MT5 platforms because of its wide selection of low-deposit accounts and inexpensive trading fees. In addition, JustMarkets is committed to ensuring the safety of all trades for their clients.
Therefore, JustMarkets uses SSL, which encodes all data sent between their servers and their customers. This method is perfect for deterring hackers and stopping criminality before it happens. In addition, records are kept for auditing purposes, and customer behaviour is monitored.
Social trading on MetaTrader platforms is made easier with JustMarkets. With social trading, investors may copy the trades of successful investors and learn from their strategies.
The experts are the signal senders, and these experts' records of success determine their worth. Botswanans can choose which signal providers to follow depending on how successful those providers have been in the past.
JustMarkets At a Glance
🏛 Headquartered
Cyprus
🌎 Global Offices
Cyprus, Seychelles
🏛 Local Market Regulators in Botswana
• Ministry of Finance and Economic Development (MFED)
• Bank of Botswana (BoB)
• Non-Bank Financial Institutions Regulatory Authority (NBFIRA)
💳 Foreign Direct Investment in Botswana
115.89 BWP Million in 2021
💰 Foreign Exchange Reserves in Botswana
5270 USD Million in 2021
✔️ Local office in Gaborone?
No
👨‍⚖️ Governor of SEC in Botswana
None, Moses Dinekere Pelaelo is the Governor of the Bank of Botswana
✔️ Accepts Botswana Traders?
Yes
📊 Year Founded
2012
📞 Botswana Office Contact Number
None
📱 Social Media Platforms
• Facebook
• Twitter
• Instagram
• LinkedIn
⚖️ Regulation
Seychelles Financial Services Authority (FSA), Cyprus Securities and Exchange Commission (CySec)
1️⃣ Tier-1 Licenses
None
2️⃣ Tier-2 Licenses
None
3️⃣ Tier-3 Licenses
• Financial Services Authority (FSA)
🪪 License Number
SD088
⚖️ MFED, BoB, or NBFIRA Regulation
No
✔️ Regional Restrictions
The United States, Japan, United Kingdom, EU, EEA, Belgium, and Spain
☪️ Islamic Account
Yes
💻 Demo Account
Yes
🛍 Retail Investor Accounts
7
✔️ PAMM Accounts
MAM Accounts
💻 Liquidity Providers
18
✔️ Affiliate Program
Yes
📱 Order Execution
Market
📊 Starting spread
From 0.0 pips
📉 Minimum Commission per Trade
$3 per lot, per side
💰 Decimal Pricing
5th decimal pricing after the comma
📞 Margin Call
40%
🛑 Stop-Out
20%
📉 Minimum Trade Size
0.01 lots
📈 Maximum Trade Size
100 lots
✅ Crypto trading offered?
Yes
✔️ Offers a BWP Account?
No
📉 Dedicated Botswana Account Manager?
No
📈 Maximum Leverage
1:3000
📊 Leverage Restrictions for Botswana?
No
💳 Minimum Deposit (BWP)
12 Botswanan Pula equivalent to $1
✔️ Botswana Pula Deposits Allowed?
Yes
📊 Active Botswana Trader Stats
250,000+
👥 Active Botswana-based JustMarkets customers
Unknown
🔁 Botswana Daily Forex Turnover
Unknown, Forex overall is $6.6 Trillion
💰 Deposit and Withdrawal Options
• Debit Card
• Credit Card
• China UnionPay
• Skrill
• Neteller
• Perfect Money
• Sticpay
• AirTM
• Bitcoin
• Bitcoin Cash
• Ethereum
• Tether
• USD Coin
• Local Bank Transfers, • Cards, Mobile Money
• Local Wallets
💻 Minimum Withdrawal Time
Instant
⏰ Maximum Estimated Withdrawal Time
10 bank days
💳 Instant Deposits and Instant Withdrawals?
Yes
🏛 Segregated Accounts with Botswana Banks?
No
📱 Trading Platforms
MT4, MT5, MT4/5 WebTrader, mobile (iOS & Android)
💻 Tradable Assets
• Indices
• Energies
• Forex
• Metals
• Cryptocurrencies
• Shares
• Futures
✔️ Offers USD/BWP currency pair?
No
💰 Deposit Fee
None
📊 USD/BWP Average Spread
N/A
✅ Offers Botswana Stocks and CFDs
No
💻 Languages supported on the Website
English, Spanish, Portuguese, French, Russian, Indonesian, Malaysian, Chinese (Simplified and Traditional), Lao, Vietnamese, Thai, Turkish, and more.
☎️ Customer Support Languages
Multilingual
👥 Copy Trading Support
Yes
⏰ Customer Service Hours
24/5
📞 Botswana-based customer support?
No
💵 Holding company
Just Global Markets Ltd.
💸 Bonuses and Promotions for Botswanans?
Yes
📚 Education for Botswanan beginner traders
Yes
📱 Proprietary trading software
No
🤝 Most Successful Trader in Botswana
Unknown
✔️ Is JustMarkets a safe broker for Botswana Traders?
Yes
🎖 Rating for JustMarkets Botswana
8/10
🥇 Trust score for JustMarkets Botswana
49%
👉 Open Account
👉 Open Account
What exactly is an Islamic Account For Botswana Traders?
👉 An Islamic, or swap-free, trading account is allowed by Islamic Sharia law. These accounts are based on the Islamic principle where interest is not applied to positions that are held open for longer than a trading day after the trading day has concluded.
👉 Islamic Accounts are provided by brokers who serve Middle Eastern clients along with clients from other jurisdictions and offers certain features that are in line with the Sharia law, which prohibits the accrual of interest on funds deposited into the account.
👉 The other important feature of an Islamic Account is that transactions must be settled immediately, requiring that currencies be transferred from one account to the other right after the transaction has been completed and therefore paid for in full.
👉 Two key elements of the Islamic law relate specifically to trading accounts, these elements are:
➡️ Riba, and
➡️ Gharar
👉 Riba is the prohibition of generating money from money, which in this case specifically refers to an interest, which is not allowed according to Sharia law. This type of interest is seen as both unjust and exploitive gains on trade or business.
Why is interest discouraged or prohibited by Sharia law?
👉 Due to the restrictions and certain prohibitions placed on Muslim traders when considering the intricate details involved with trading activities, the following is affected greatly:
➡️ Overnight rollovers – which involve the incurrence or receiving of swap points on positions that are held open for longer after the trading day has concluded at the New York close at 5 PM EST which is prohibited by the Sharia law.
➡️ Margin deposits and interest – which involves the accrual of interest on funds that are deposited into the trading account, which is prohibited.
➡️ Loans – when followers of the Sharia law have funds transferred by either a bank or other financial institution and it involves interest terms, this is prohibited by the Sharia law as per the key element, Riba.
➡️ Margin trading – stocks that are traded on margin result in the trader being liable for paying interest, which amounts to Riba, as money is borrowed from the broker to buy or sell such equities, and which is prohibited by the Sharia law.
➡️ Short sales – which affects mostly shares and involves borrowing and subsequent sale of an asset, which is prohibited.
➡️ Forward sales – which affects forward contracts as well as the trading of futures contracts which involves the buying and selling of contracts at a future date according to a price agreed upon on the day of entering such a contract.
What are the steps involved in opening a JustMarkets Islamic Account?
👉 Step 1: Register
➡️ Firstly, the applicant will need to register in order to gain access to the "Back Office".
After the registration process has been completed, the applicant will be automatically redirected to the Back Office, where they can open their first account.
👉 Step 2:  My Accounts
➡️ In the "Account Operations" menu, click "My accounts."
👉 Step 3:  Open New Account
➡️ On the "Live" page in the "Trading account" section, click "Open New Account."
👉 Step 4:  Personal Details
➡️ The applicant will be required to fill in all the fields in the "Provide personal details" section. Note – This step is only for the clients who have not filled out this information before. If the applicant has already provided the required personal details, go to the next step.
👉 Step 5: Account Selection
➡️ Here, the applicant will be able to select the desired account type on the preferred platform page in the "Open New Account" section and click "Open Real Account.
👉 Step 6: Finalize
➡️ Once this step has been completed, the applicant will be able to set the base currency, define the leverage and set a main password.  The next and final step is simply to click on Create account.
What are JustMarkets's spread costs on an Islamic Account?
👉 Market circumstances, trading volume, and the financial item being traded all have an impact on the spreads that traders might anticipate from their Islamic accounts.
👉 The typical minimum spreads according to the account types are as follows:
➡️ MetaTrader 4 Standard Cent Account – 0.3 pips
➡️ MetaTrader 4 Standard Account – 0.3 pips
➡️ MetaTrader 4 Pro Account – 0.1 pips
➡️ MetaTrader 4 Raw Spread Account – 0.0 pips
➡️ MetaTrader 5 Standard Account – 0.3 pips
➡️ MetaTrader 5 Pro Account – 0.1 pips
➡️ MetaTrader 5 Raw Spread Account – 0.0 pips
What other features does JustMarkets's Islamic Account offer Botswana traders?
👉 Each account type has its own set of trading conditions and features, so what a trader can anticipate from their account in terms of basic functionality will vary. The typical account features that Botswana traders can expect from their Islamic account include some of the following:
➡️ Minimum deposits between $1 and $100
➡️ Leverage ratios between 1:1000 up to a maximum of 1:3000
➡️ A choice between several currencies as the base currency of the trading account including USD, EUR, GBP, JPY, MYR, IDR, THB, VND, KWD, CNY, and ZAR
➡️ Margin calls of 40% along with stop-out of 20%
➡️ 5th Decimal pricing
➡️ Market Execution on trades
➡️ Access to powerful trading platforms across several devices
➡️ Competitive trading and non-trading fees
➡️ Access to a wide range of funding options
➡️ Flexible position sizing according to the account type
➡️ Commission-free trading on some accounts
JustMarkets Botswana Pros and Cons
| | |
| --- | --- |
| ✔️ Pros | ❌ Cons |
| With JustMarkets, Botswanans can make free deposits and withdrawals using several flexible non-crypto payment methods | There is a limited range of tradable instruments offered |
| Botswanans have access to an unlimited demo account on MT4 and MT5 | JustMarkets charges inactivity fees |
| Botswana provides an Islamic Account option for its Muslim traders who follow Sharia law | There is no top-tier regulation, and JustMarkets has a low trust score |
| Botswanans can access a range of educational materials and advanced tools | There is no BWP-denominated account |
| Mobile trading is enabled through a feature rich JustMarkets app for iOS and Android | Deposit fees are charged when Botswanans use cryptocurrencies |
| MT4 and MT5 are available to Botswanan traders, each with a dedicated account type | |
| Botswanans can expect affordable trading fees and a transparent schedule | |
| Client funds are kept secure in separate accounts | |
| JustMarkets offers expert market analysis | |
| JustMarkets provides a choice between several currencies that can be set as the base currency | |
JustMarkets Final Verdict
Overall,  JustMarkets can be summarised as a trustworthy broker that offers 0% deposit and withdrawal fees, low spreads, and a sign-up bonus of $30 / ZAR R460  offered to first-time traders.  An account can be opened with a minimum deposit amount of $1 USD / R16 ZAR.
FAQ
How can Botswanans register an Islamic Account with JustMarkets?
Botswanans can register for a Standard Cent, Standard, Pro, or Raw Spread Account on MT4 or MT5. Once they have verified their details and active live account, they can contact JustMarkets to request an account conversion to a Swap-Free account.
Will I prove my religion to qualify for a JustMarkets Islamic Account?
JustMarkets might require proof of your religion before approving your Islamic Account. This is to prevent misuse and abuse of the account.
What are the holding fees charged on the JustMarkets Islamic Account?
There are no holding fees applied to the JustMarkets Islamic Account.
Which accounts can I convert to a Swap-Free account with JustMarkets?
You can convert any of the following JustMarkets live accounts:
Standard Cent Account
Standard Account
Pro Account
Raw Spread Account
What are the average spreads I can expect on the JustMarkets Islamic Account?
The average spreads range from 0.0 to 0.9 pips depending on the account type, financial instrument you trade, and the overall market conditions when you decide to trade.
Addendum/Disclosure:
No matter how diligently we strive to maintain accuracy, the forex market is a volatile environment that may change at any time, even if the information supplied is correct at the time of going live.